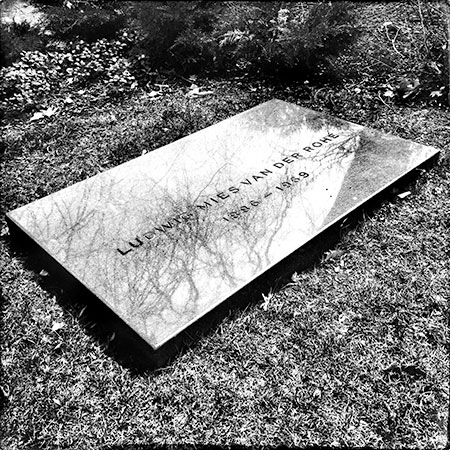 Ludwig Mies van der Rohe
(Mar. 27, 1886–Aug. 17, 1969)
Mies spent the first half of his career in his native Germany. Emphasizing open space and revealing industrial materials used in construction, he helped define modern architecture and found the second Chicago School of architecture. The Armour Institute of Technology engaged Mies as director, Department of Architecture, seeking international stature, and Mies was a logical choice toward this goal. He had achieved international recognition as director of the Bauhaus school of design in Germany, 1930 through 1933. Mies' master plan for the IIT campus, and numerous buildings throughout Chicago, including the Loop Post Office, still stand as masterworks of modern architecture.
photo and text by Joe Collier