For those considering cremation, an increasingly popular choice, Graceland offers many options for single, companion and family spaces.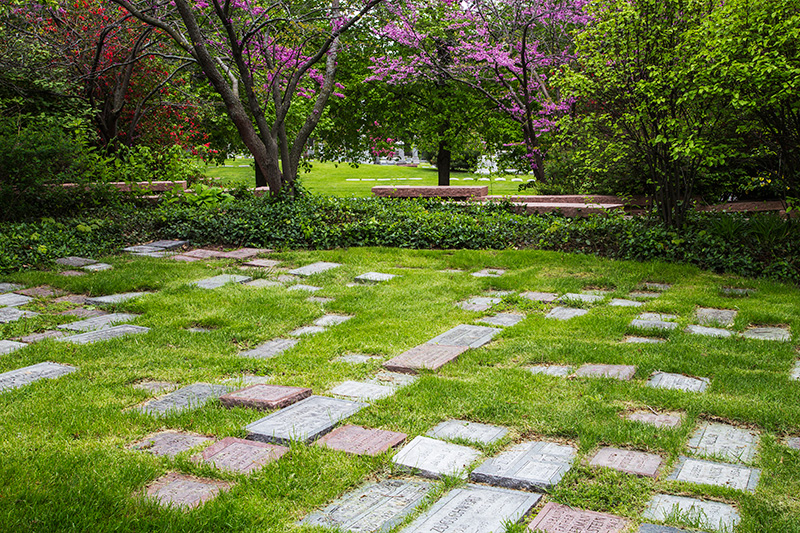 Single or companion in-ground inurnment:
In-ground choices include traditional burial lots in natural settings throughout Graceland.
Chapel Interior Niche Columbarium: Indoor columbarium niches are available in the "Arts & Crafts" style interior.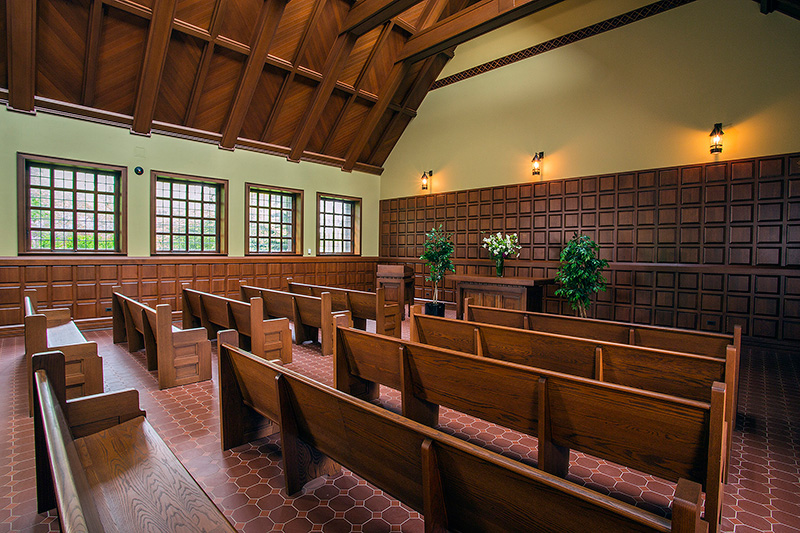 **See Chapel page for more details.