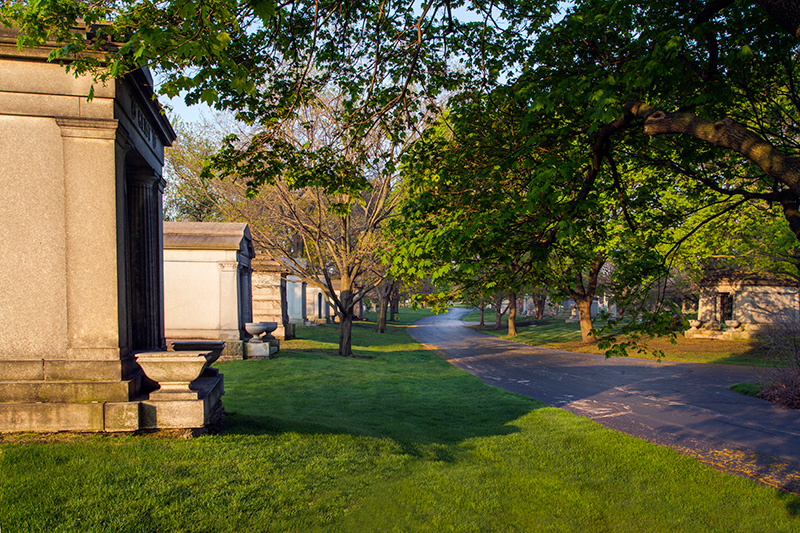 Free, self-guided theme tours through Graceland Cemetery can focus on Chicago's great architects and their influence, the city's turbulent history, its powerful and inventive citizens, or the Cemetery's natural beauty. A road map is available at the Graceland office, near the historic entrance.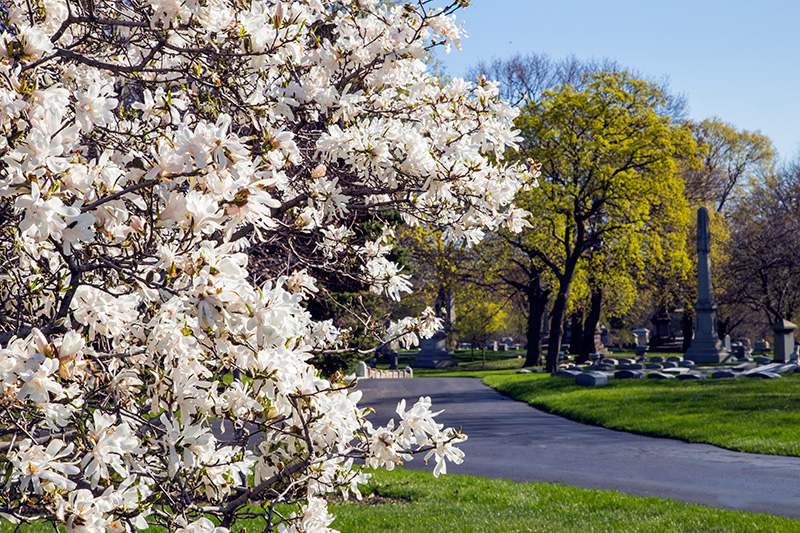 Click here to take a virtual tour.
Tour Groups must register in advance for approval of their visits and must sign in at the Cemetery Office upon arrival. Tour buses and other large vehicles are not allowed to enter or to be driven into the Cemetery.
Graceland Cemetery Tour Registration Form
While Graceland does not conduct tours, other organizations do offer informational tours, for individual or group exploration, among them:
The Chicago Architecture Center
The Foundation sponsors group tours of the Cemetery in the fall. For information, phone (312) 922-TOUR (922-8687), or click here – architecture.org.
The Chicago History Museum
For more information on individual and group tours, phone (312) 642-4600 or click here. – chicagohistory.org.